All American Grooming Show Events
Knock Your Smocks Off
Smock Contest
Friday, 9pm – The River Ballroom
Grooming smock or other frock, Whatever you wear to repel the hair, Decorate your clothes; anything goes. There's no limitation on your imagination. Registration is only $5. Just add Smock Contest to your cart to enter. Will a new designer be born? When all is said and done, just have fun!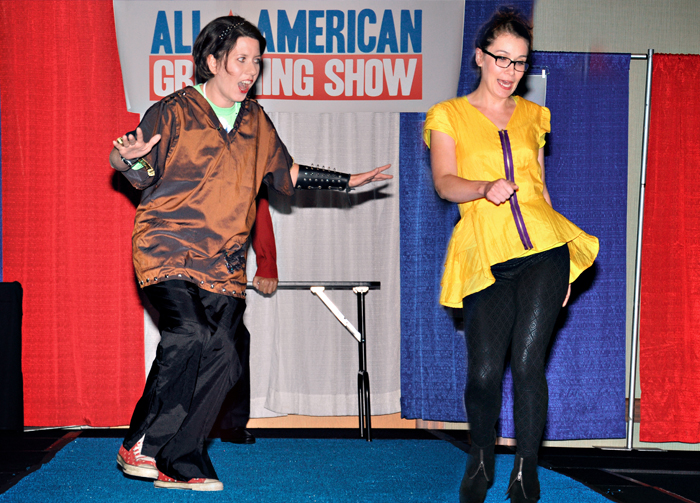 Abstract Design Runway Competition
Sponsored by E-Z Groom
Showcase the beauty in simplicity by entering Friday evening's abstract runway competition. The competition features beautifully sculpted, simple abstract designs that use minimal color, if any. These designs should be doable in one day and be appropriate for a client's dog or cat. Without any elaborate scenery or costumes, contestants will rely on their designs and complementary stylist's attire as they compete for cash prizes.