Jonathan David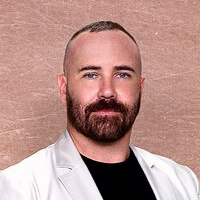 Jonathan David has been the recipient of multiple scissoring awards, multiple Best All Around Groomer awards and Best in Show earning him a position on Groomteam USA in 2008 and 2009. Jonathan was also a contestant on Animal Planets "Groomer Has It" and has been featured as a grooming expert on multiple television shows. Currently, Jonathan owns and operates his salon, Lap of Luxury Dog Spa in Delray Beach Florida and is a board member of multiple dog clubs.
Teri DiMarino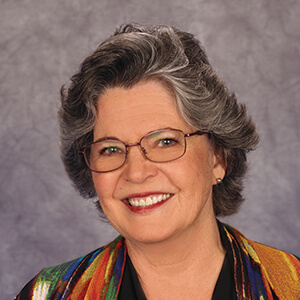 An industry veteran, Teri has owned and operated successful salons and mobiles in Florida and California. A winning grooming contest competitor, Teri was a member of three groomteam USA Gold Medal teams. A multiple Barkleigh Honors and Cardinal Crystal Award winner, Teri is a regular columnist for Groomer to Groomer Magazine as well as a popular speaker and judge at seminars and trade shows across the United States, Canada, Europe, South America, Korea, Australia and New Zealand.
Kelly Knight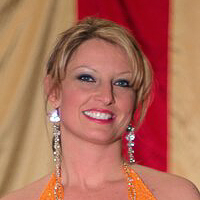 Kelly is a National Certified Master Groomer, who has been grooming for over 20 years. She started competing in 2009 and won the 2010 Rising Star of the Year, while making GroomTeam USA top 10. This year, she made the top five. Kelly is also known for her exquisite work with creative abstract design, where she has multiple wins. She is the owner of Goin' to the Dogs in Cleveland, TN.
Lisa Leady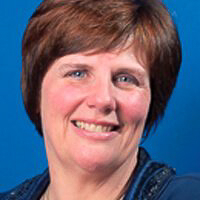 Lisa Leady NCMG, CMG, a Barkleigh Honors Award winner, qualified for Groom Team USA in 2000. Lisa is a certifier for National Dog Groomers Association. Lisa breeds and shows Smooth Fox Terriers. Lisa was a member of Groom Team USA from 2000 - 2006. In 2005 she qualified for the traveling team to France, where she helped bring home the Silver medal, in 2007 she qualified again for the traveling team to Italy. Lisa is the proud owner of Primp My Pooch Mobile in Genoa, IL. Lisa was honored to be a contestant on Animal Planet's Groomer Has It 2.
Cindy Oliver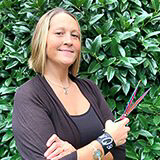 Cindy Oliver is an award-winning Pet stylist in Breed Profile and Creative Grooming. Her specialty is extreme creative styling and creative abstract design. Cindy is owner/groomer of The Rollin' Doghouse Mobile Pet Grooming in Cleveland, Tn. She has 21 years of grooming experience, and has been mobile for 12 years. She started competing in breed profile and creative in 2009.
Dawn Omboy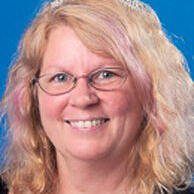 Dawn Omboy the industry's Queen of Color, is known worldwide for her exciting and colorful Creative Grooms on stage and in her workshops and seminars. She has been teaching Creative Styling longer than anyone in the Grooming Industry; instilling confidence in those she teaches. She retired from competition grooming with over 30 wins. Her Columbus Georgia salon "Klippers" has been in business for more than 30 years.
Jill Pipino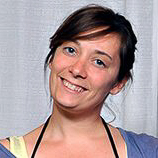 Jill Pipino started grooming in 2000. She bought a turnkey operation, turning it into a successful business offering her clients everything from daycare to spa services and personality trims to show styles. She began regularly attending seminars and trade shows at the beginning of her career, and started competing in 2007. She has been a regular in the competition circuit ever since. In an effort to further her understanding of pet styling, she has trained privately with top stylists and breeders. She also works with breeders and handlers at dog shows and is looking forward to showing her field spaniel, Brucie.
Victor Rosado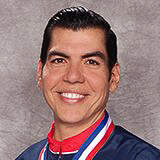 With 26 years of experience in professional grooming and conformation, Victor Rosado is a NCMG with NDGAA, ICMG, and is a certifier with IPG, as well as a Grooming Contest Judge and a Licensed All Breeds Conformation Judge for FCPR/FCI. As a competitive groomer, Victor Rosado is a multiple Best All Around and Best in Show winner, and one of the top groomers on GroomTeam USA. Victor is a member of American Spaniel Club, an AKC Breeder of Merit, and an exhibitor of American Cocker Spaniels for 20 years with multiple Best in Show and Best in Specialty Shows wins. Victor is also an Oster Ambassador in Latin America and owner of Davis Puerto Rico.
Tammy Siert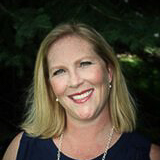 Tammy has been grooming and competing for over 24 years and now manages a busy upscale salon in Hinsdale, IL. With the help and patients of her husband and many family members she made GroomTeam USA in 2008, 2011, 2012 - ultimately achieving her goal to travel to every show that was GroomTeam sanctioned for four years. Tammy has been the National Grooming Consultant for Espree Animal Products and has helped develop new products for them. She has been Secretary for GroomTeam USA since 2013, works for Andis Company as a part of their Small Animal Education Team, and received certification from the USA Judges Alliance in 2012 and now judges at shows around the Country and Internationally. Tammy is certified in Animal CPR and First Aid and is currently working on becoming a Certified Master Groomer.
Christine Speerin, CMG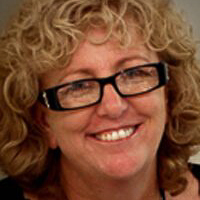 Grooming has been Christine's passion since she was 12 years old. Christine competed in the very first grooming competition held in Australia, Groomalong 1992 and has been a leading figure in the Australian grooming industry ever since. Christine is a multi-award winning groomer whose work has been featured on prime time television segments Sydney Weekender and Talk to the Animals and also in numerous print media magazines including the Australian Women's Weekly. Christine is the "Grooming Ambassador" for Purina Petlife. Christine is an original member of Groom Team Australia and is the current team manager. In 2010 she became the first Australian groomer to be accepted onto the International Judges Association panel. Christine is the leading instructor at The Grooming School which she co-founded with her husband Les in 2004.
Komako Tanaka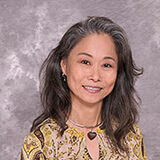 Koko is an International Certified Master Groomer and Certifier of IPG. She was born and raised in Tokyo, Japan. She holds many awards including, Multiple Best in Shows and Best All Around Groomer awards. Koko earned her place on Groom Team USA in 2007, and 2008, and represented the US in the 2009 World Team Grooming Championship in Germany, where she helped her team win the Gold. Koko was nominated for the Cardinal Crystal Achievement Award for American Groomer of the Year in 2008. Since retiring from the competition ring, Koko has started mentoring advanced groomers. Also, has traveled as a speaker, certifier and judge in the US, and other countries. She is currently living in Tennessee and owns her own mobile grooming business, Koko's Paws.
Joey Villani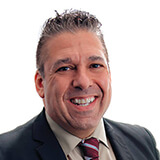 Joey had 35 years of experience under industry visionary John Nash. He trained thousands of groomers as an instructor and director of Nash schools. In 1995, he became the owner of the Nash Academy of Animal Arts, New Jersey. Joey is an IJA judge and four-time nominee for Judge of the Year. Joey has appeared on numerous television shows, including Animal Planet's Dogs 101, NBC's The Today Show, and Fox's The Morning Show with Mike and Juliet. As a judge on Animal Planet's Groomer Has It, a grooming-based reality TV show, Joey brought a technical insight to the show.