Jonathan David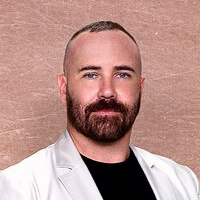 Jonathan David has been the recipient of multiple scissoring awards, multiple Best All Around Groomer awards and Best in Show earning him a position on Groomteam USA in 2008 and 2009. Jonathan was also a contestant on Animal Planets "Groomer Has It" and has been featured as a grooming expert on multiple television shows. Currently, Jonathan owns and operates his salon, Lap of Luxury Dog Spa in Delray Beach Florida and is a board member of multiple dog clubs.
Linda Easton, ICMG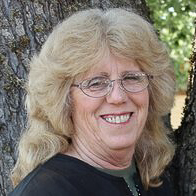 Linda is an International Certified Master Groomer and President of International Professional Groomer, Inc. As a competitive groomer, Linda had many wins, including included Best in Show, Best All-Around Groomer, winning the Edemco 'Total Groom Extravaganza'. After putting several obedience titles on her dogs, she worked as a professional handler, finishing and putting championship points on over 60 champions in over 20 breeds and 7 groups. Her grooming career began in 1973, and her current grooming salon and self-wash is in Salem, Oregon. As an educator and certifier for IPG, Linda travels all over the world certifying, giving workshops, and judging grooming contests, and introducing the exciting new Salon Details Certification.
Kelly Knight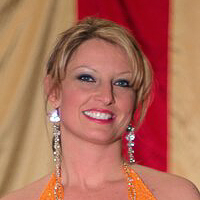 Kelly is a National Certified Master Groomer, who has been grooming for over 20 years. She started competing in 2009 and won the 2010 Rising Star of the Year, while making GroomTeam USA top 10. This year, she made the top five. Kelly is also known for her exquisite work with creative abstract design, where she has multiple wins. She is the owner of Goin' to the Dogs in Cleveland, TN.
Lisa Leady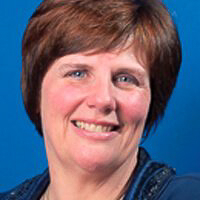 Lisa Leady NCMG, CMG, a Barkleigh Honors Award winner, qualified for Groom Team USA in 2000. Lisa is a certifier for National Dog Groomers Association. Lisa breeds and shows Smooth Fox Terriers. Lisa was a member of Groom Team USA from 2000 - 2006. In 2005 she qualified for the traveling team to France, where she helped bring home the Silver medal, in 2007 she qualified again for the traveling team to Italy. Lisa is the proud owner of Primp My Pooch Mobile in Genoa, IL. Lisa was honored to be a contestant on Animal Planet's Groomer Has It 2.
Shannon Moore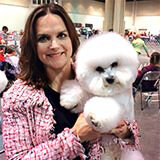 Shannon Moore is a Certified Master Groomer for NDGAA as well as IPG. She owns, breeds and handles Bichon Frise's in addition to her recognition for one of the top breeders of Yorkshire Terriers. She founded and owns Pink Paw Pet Spa & Resort in Birmingham AL. Shannon is an active competitive groomer.
Cheryl Purcell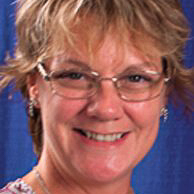 Cheryl A Purcell Nationally Certified Master Groomer: 
groomteam USA Member from 2002 to 2007. Cheryl retired in 2010 to become the groomteam USA Coordinator from 2011-2014, She captained the 2013 Gold World Grooming Champion Travel Team. In addition to being a five time Cardinal Crystal nominee and a Barkleigh Honors Awards nominee. Cheryl and her dog River where the 2014 Kerry Blue Terrier BOB at Westminster. Cheryl is a sought after Lecturer, Judge and Mentor. Cheryl owns and operates Pooch Paws Pet Grooming with her husband Ron, in Hanover MA.
Tammy Siert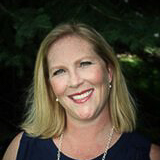 Tammy has been grooming and competing for over 24 years and now manages a busy upscale salon in Hinsdale, IL. With the help and patients of her husband and many family members she made GroomTeam USA in 2008, 2011, 2012 - ultimately achieving her goal to travel to every show that was GroomTeam sanctioned for four years. Tammy has been the National Grooming Consultant for Espree Animal Products and has helped develop new products for them. She has been Secretary for GroomTeam USA since 2013, works for Andis Company as a part of their Small Animal Education Team, and received certification from the USA Judges Alliance in 2012 and now judges at shows around the Country and Internationally. Tammy is certified in Animal CPR and First Aid and is currently working on becoming a Certified Master Groomer.
Sue Watson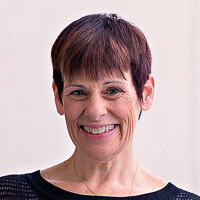 Suesan, a third generation pet stylist, began working with dogs over 39 years ago. She is a Certified Master Groomer, and owns a mobile grooming business, Best All Around Groomer, serving the Chicago area. She was the winner of the Wahl 2003 Groomer of the Year Award at Westminster Dog Show and the Cardinal Crystal Grooming Achievement Awards for American Groomer of the Year in 2002 - 2004. Suesan has been nominated two times for the Cardinal Grooming Contest Judge of the Year award. Since she began competing in 1995, Sue has received Best in Shows and Best All Around Groomer awards. She has been a member of the 2000 – 2005 Groom Team USA teams. She is a representative of the Wahl Clipper Corporation who is sponsoring her at Groom Expo.
Olga Zabelinskaya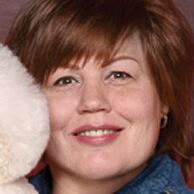 Olga is a certified master groomer and owns two grooming salons, Elite Pet Spa & Boutique in Madison, NJ and Grooming Gallery in Morris Plains, NJ. She that has multiple BIS and best all-around groomer wins as well as two prestigious winners circle champion titles. Olga is 2009 and 2010 American groomer of the year by cardinal pet, and was awarded the Lynne Carver memorial award as best all-around stylist 2009. Olga was born in Russia where she had a master degree in engineering and finished law school. Olga is groom team USA member in 2008, 2009, 2010, 2011, 2012 and won silver medal at the world grooming competition in Belgium, 2011 as a part of traveling groom team usa. She received the inaugural Barkleigh honors award for up-and-coming speaker. Olga co-hosts many pet fundraising events
Sue Zecco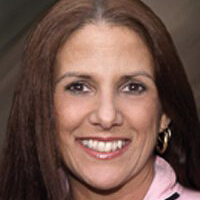 Sue is a 2011 Barkleigh Honors Award winner. She is a Certified Master Groomer with both the National Dog Groomers Association (NDGAA) and the International Professional Groomers (IPG). She has been grooming for over 30 years. She has won multiple grooming awards, including her biggest show accomplishments: 1998 International Groomer of the Year and 1999 Oster Invitational Tournaments Grand Champion. Sue has been a member of GroomTeam USA since 1997 and broke all records in 1999, earning 113 points. She is also a Wahl Clipper Corporation spokesperson. With Jay Scruggs, she conducts a series of full-day seminars called Super Styling Sessions. Sue breeds Standard Poodles under the "Dreamcatcher" prefix.